Presented in collaboration with
Women Healing Women & L5PCAC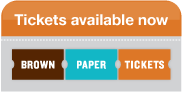 In recognition of Domestic Violence Awareness Month, we are offering a series of wonderful programs. This amazing seminar will be presented by national fitness expert, trainer and speaker, Nathan Nowak of Professional Training Systems, Inc.
**According to statistics, a woman who is only 21 years of age has a 25 percent risk of suffering violent crime in her life.
*1 in 6 girls will become a victim of rape or attempted rape by age 18.
*Learn vital tips and techniques to protect yourself
Reclaim Your Power  Feel Empowered!
Bring a friend and/or your daughter and come increase your personal protection awareness. Wear comfortable clothing…be prepared to have fun, learn and get valuable information that just might save your life!
This event is sponsored by Women Healing Women in partnership with the Little 5 Points Center for Arts & Community (formerly Little 5 Points Community Center.
Nathan J. Nowak
President, CEO
Professional Training Systems, Inc.
Trinity Fitness
404.966.5425
nathan@trinitybody.com
www.trinitybody.com
www.atlantafitnesscentersforwomen.com/blog/
www.twitter.com/atlantafitness
www.advocare.com/98051383